At the time of writing this piece, England was in Group G with one win, giving it and Belgium three points. Tunisia lost 1 – 2, as the Three Lions struggled until the very end to turn the tie into a win. Eventually, they succeeded.
Current Odds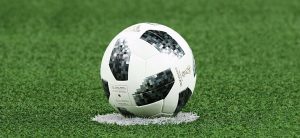 Different websites offer different odds, though there isn't a lot of fluctuation at the moment. For example, when I used my bet365 bonus code to place a bet I discovered that most places give it a 9/5, or something similar, in favor of England winning. With a quick check of statistics online, it was deduced that around 4 out of 10 people root for England. That is not bad. Unfortunately, the same can be said of Belgium. We have to find out what is going to happen another way.
Chances of Winning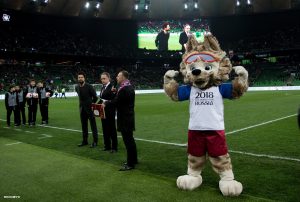 England has a great opportunity to come up on top in their group. It all hinges on the match on June 28, when they are going to play Belgium. If the Lions don't choke, they could take on the Red Devils head on, as the previous track record indicates that they have had only two losses to the Belgian team, and fifteen wins. There were also four draws.
What makes the fans of the English slightly nervous is the fact that, while England did defeat Tunisia, the win was somewhat on the underwhelming side, making us wonder whether it was truly the best the Three Lions could do. There is a possibility that they simply underestimated the Tunisians in the first half, and it took more than half an hour to score the goal that awarded them points and put them on top of the group, next to Belgium.
It doesn't help that the Belgians are crushing it, and they are considered to be the favorites from the next match. However, many bookkeepers believe England will come up on top not only in the group, but will continue to progress at least until the quarterfinals.
Please be reminded that we have seen a considerable amount of surprising performances, both good and bad. A number of nations shocked everyone, like Japan when they defeated Colombia. There has also been some dissatisfaction with how the referees handled the multiple infractions at the game with Tunisia, for which Harry Kane could have gotten seriously injured. There are no guarantees that the oversights will not happen again, which is troublesome considering the stakes.
England's Star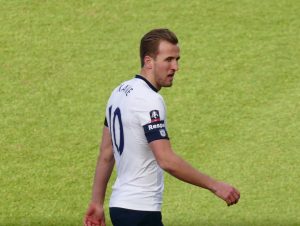 Harry Kane is a person to keep an eye on, as he is the champion of this team. As long as he is up to his own usual standard, England has no reason, nor excuse to fail progressing up the ladder. Here's to hoping that his 2016 fiasco will not come back to haunt him here.
Kane was the one who scored both goals against Tunisia, and it is certain that he will continue to be the pillar that holds England's strategy. While he has been floored twice during this match, it seems that there was no permanent damage.
Where Do We Stand?
It is very reasonable to expect that the English will come up on top. If there aren't any unpredictable accidents, the team composition and Kane will make certain of England's progress. We will wait and see.